MBYLI Programs
We celebrate the programs and initiatives our sponsors and donors have allowed us to create & maintain. It is because of your generosity that we are able to witness transformation in the lives of youth and make a profound impact in the community. The Mel Blount Youth Leadership Initiative programs are designed to instill principles of dedication, hard work, responsibility, and character.
Mentoring Program
Mentoring assures the youth that there is someone who cares and provides guidance with day-to-day challenges. Research confirms that when youth are supported through mentoring, they develop life skills and core values that are essential to success. Mentoring connects youth to personal growth and social-economic goals and opportunities.
Highmark Healthy High Five
The Highmark Healthy High Five is a Team Building and Leadership Development that features a Ropes Course and Fitness Trail. This program encourages youth to incorporate regular physical activity into their daily lives so that they call live healthier lives. Team work makes the dream work and together we achieve greatness.
Equestrian Program
The Equestrian Programs philosophy is to enhance the personal development of youth through a rewarding equestrian experience. We provide a wholesome learning environment where positive role-modeling supports character development. Horses respond to leaders who demonstrate confidence, provide clear direction, and create a connection.
Building Champions
The MBYLI Building Champions program is created to develop champions on the field and in the classroom. The MBYLI wants to extend knowledge and resources to middle school and high school athletes to be properly equipped to tackle the challenges and opportunities of rising to the next level.
Bright Futures Scholar Program
We activate intelligence, we grow ideas, we cultivate thinking and we solve problems. Bright Futures Scholar Program currates some of the brightest and best up and coming students and young professionals as we invest in building their future through work experience, scholarship and education.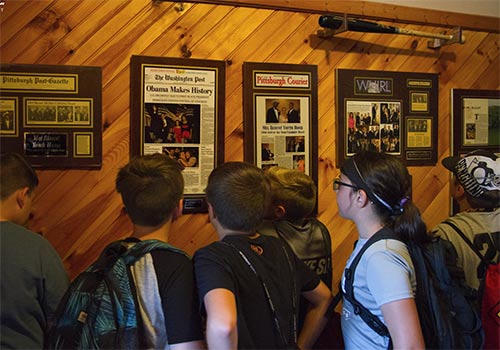 ACTIVITIES
The Mel Blount Youth Home offers several activities. We are able to accommodate groups ranging from 10-1000.  Activities include:
Arts & Crafts
Baseball
Overnight Retreats
Basketball
Physical Fitness
Football
Horse Shoes
Golf
Kickball
Fishing
Camping
Hiking
Water Games
Nutrition
Volleyball
DodgeBall
Equestrian Arts
Fitness Trail
Field Hockey
Hay Rides
Low Ropes Course
Soccer
Please contact us for more information about your event.