MBYLI Mentoring Program
Mentoring assures youth that there is someone who cares and provides guidance with day-to-day challenges. Research confirms that when youth are supported through mentoring, they develop life skills and core values that are essential to success. Mentoring connects youth to personal growth and social-economic goals and opportunities.
Goals
Support healthy decision making and empower youth to make positive lifestyle choices
Build healthier relationships
Develop support programs to cater to needed areas of growth
Improve interpersonal skills
Enhance self-esteem and self-confidence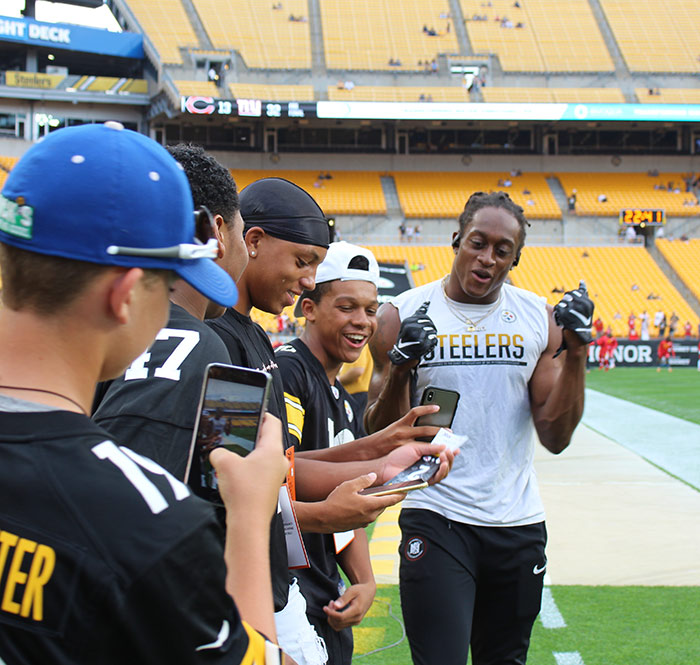 Video: John Griffin Speech at MBYLI All-Star Celebrity Roast
CJ Goodwin: From the MBYLI to the NFL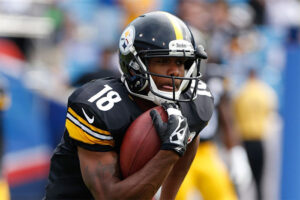 YOUTH HOME TO THE SUPER BOWL
CJ Goodwin, one of many bright stars of the mentoring program started out at the Mel Blount Youth leadership as a 17 year boy in high school working on the farm cutting grass and bailing hay. His commitment to learn and work hard would lead him to a path of success that only a young man could dream of.
Coming out of high school Mr. Mel mentored CJ providing guidance leadership and working together to set goals for success. After high school graduation he attended Bethany college while still working at the Youth Leadership Initiative. Goodwin moved from working on the farm to serving as a youth counselor himself. Under Blount's mentoring CJ was growing into a leader of young men himself.
After finishing his roundabout college football playing days as a wide receiver at California University of Pennsylvania, no one from the NFL showed any interest. None. He went undrafted and he went unsigned after the 2014 draft. His career as a youth counselor beckoned.
And then Blount called Steelers general manager Kevin Colbert.
"I asked Kevin Colbert to give him a workout and see what they thought,'' Blount said. "I gave him good character reference. He was a real asset to our staff, always on time. I kind of took him under my wings way before he asked about a tryout for the Steelers."
The Steelers kept him on their practice squad in 2014 but released him late in August 2015. Eight weeks later, the Falcons signed him to their practice squad, and this year he finally made the team — after converting to cornerback, a position he played in his one season in high school.
"I stayed on him like he was one of my own sons," Blount said of those early days for Goodwin at his Youth Home. "I told him 'I don't want to see you walking around here with your pants hanging down.' I stayed on him. I was hard on him but fair, and you could tell he was a kid that all he needed was someone to work with him and give him a chance."